Summit Skiboards Company Information:
Wherever you choose to ride in the mountains, on whatever terrain or conditions, Summit Skiboards are designed to maximize your fun and allow you to push the envelope of what you thought was possible. Skiboards bring a renewed enthusiasm, capability and ease to the sport of snowriding. With Summit skiboards you can accelerate your learning curve, almost effortlessly in days, not years! These truly make the sport of skiing more exciting, easier, more straightforward and will without you realizing it, even improve your long ski skills super fast. Fun, not frustration is what skiboards are about.
Our custom made skiboards allow anyone to have the ultimate skiing experience. No matter whether a beginner, intermediate, or advanced skier, skiboards will maximize your true potential. Skiboards allow any one of any ability level to dramatically enhance their confidence on the entire mountain, be it backcountry, freestyle or parks and pipes. At Summit Skiboards, based on our years of experience, we know you'll have fun, right from the first day. Our company brings innovation to the market, with products never before seen within the world of skiing. Summit continually strives to evolve the sport of snowriding, transforming not only your own riding abilities, but opening up the entire mountain to anyone.
Our Easy Rider 79 cm and EZ 95 cm skiboards are designed so any newbie can be up and riding in one day! For those just starting out with little to no skiing background or those who just want to have a fun, an easy time and be able to ride with confidence, the Easy Rider and EZ95 are the first true "Easy Skis"! With super quick stops, easy parallel turns and enabling you to ride through varying terrain, it is all a breeze on these. No worries, no hassle, just Pure Fun! Even for more experienced riders, the parabolic shape and overall construction promotes proper balance, turns and are super fun for all ages. These will even quickly improve your overall skills on longer skis (should you ever want to go back).
Our Summit ZR88 cm, Ecstatic 99 cm and Carbon Pro 99 cm skiboards feel more like skating on snow, with quick turns, fast stops, stability at speed and limitless playtime, subject only to your creativity. For skaters, these are the ticket because they use the same muscles, same upright stance and offer a very similar turning ability, as if there is no learning curve at all. Even without a skating background, it takes little time to be up and riding with confidence. You get to explore, have fun, spin, cruise moguls and trees with ease, make those lay-over carves dragging your hand on the ground as you do, or play in the terrain parks due to the twin tip design. These models feature a deep parabolic sidecut for a truly natural, effortless carve and wide body platform that provides speed when desired along with maximum glide in the deeper stuff. Intended for skaters, intermediate skiers, intermediate and advanced skiboarders who crave the thrill of fast maneuvers and going anywhere on the mountain you please.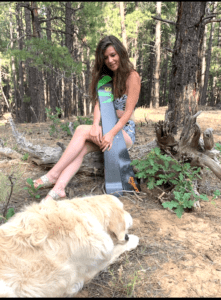 In addition, our Summit Carbon Pro 99 cm model offers an additional layer of carbon fiber on top to enhance durability and stability at speed for the more demanding riders. And it looks amazing too!
Next up, we offer the Summit Bamboo Pro 110 cm, both designed for speed, ease of turning, a wider surface area for deeper snow, yet short enough for moguls, glades or for pure play. This design is intended for intermediate to advanced skiers who want a dramatic improvement in their skiing skills, or are just tired of doing long radius turns.
Introducing our all new Summit Invertigo 118 cm, Rocker/Camber twin tip skiboards made for all mountain and all condition riding. Intended for those who are seeking speed, fast turns due to the rocker construction as well as cruising powder with ease, yet still need to hold on ice and hard pack (like all our other skiboards). These provide a harmonious combination of rocker tips and tails and just the right camber to edge with ease, capturing the sheer thrill of riding skiboards. The rocker construction allows a quick initiation of turns and ease of moving from one carve to the next combined with maximum floatation due to the wide body construction. Best of all, this special combination of rocker and camber creates a super short turning radius that feels more like a 99 cm skiboard.
Lastly, we offer our flagship skiboards, the Summit Marauder 125 cm, for those who crave speed, impeccable stability and performance that rivals any long skis on the market, yet with a design that turns so much faster. Intended for intermediate to advanced riders, these will make you reconsider the question of length when it comes to skis. For those who like venturing off trail and cruising the backcountry, the Marauders, mounted with Atomic Tracker bindings will allow easier touring and taking those fresh untracked lines through the woods, you never thought you could do before. These are excellent ascent skis.
At Summit Skiboards, our philosophy has always been very simple. We want anyone, of any ability level, to ride Summit skiboards and experience a breakthrough in skiing, right from the very first day. Our Secret is our passion for the Sport of Skiboarding. We make skiboards that we want to ride, and we are very picky! We live and breathe the sport of skiboarding, knowing it is truly the best kept secret on the slopes (though getting discovered more and more). It is this passion that will continue to push the envelope and evolve the sport of skiboarding so everyone gets to experience for themselves the breakthrough in what is possible on the ski slopes.
Welcome to the Evolution!