About Us – Summit Skiboards : We began manufacturing our skiboards in 2002. Seeing the need to push the limits of the sport of skiboarding, Summit was created to produce truly high performance skiboards, not only the most durable skiboards on the market, but also made to ride in any conditions and through any terrain, while capturing the sheer thrill of snow riding. Skiboards make it easy to learn fast, turn quick and ride with a stability at speeds previously only experienced on skis or snowboards.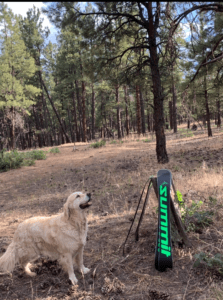 Summit skiboards are built to last constructed with materials not normally used even in high end skis or snowboards. The wood cores are carefully selected to provide just the right flex and stability. These skiboards are reinforced with triple layer fiberglass, aluminum reinforcement plates for even greater binding retention and kevlar, one of the strongest materials that exists yet allows for full flex. Bases are made of the best materials to capture and retain wax for maximum glide.
We firmly believe that after trying a pair of Summit Skiboards, you'll understand why so many people are raving about the ride. It's truly amazing how smooth these ride, how easy they are to master and how liberated you will feel on the mountain. Give them a try. We know you will never look back (because you are going too fast and having too much fun to bother)!
The CEO of Summit Skiboards, Inc. Doc Roberts, is an avid skiboarder and has been since 1996. He is passionate about the sport and designing the best skiboards on the market. Doc has a PhD. in Sports Psychology and is author of the book,  Instant Skiing, Instant Fun: Skiboards – Best Kept Secret on the Slopes